Quaker Walk around Dolgellau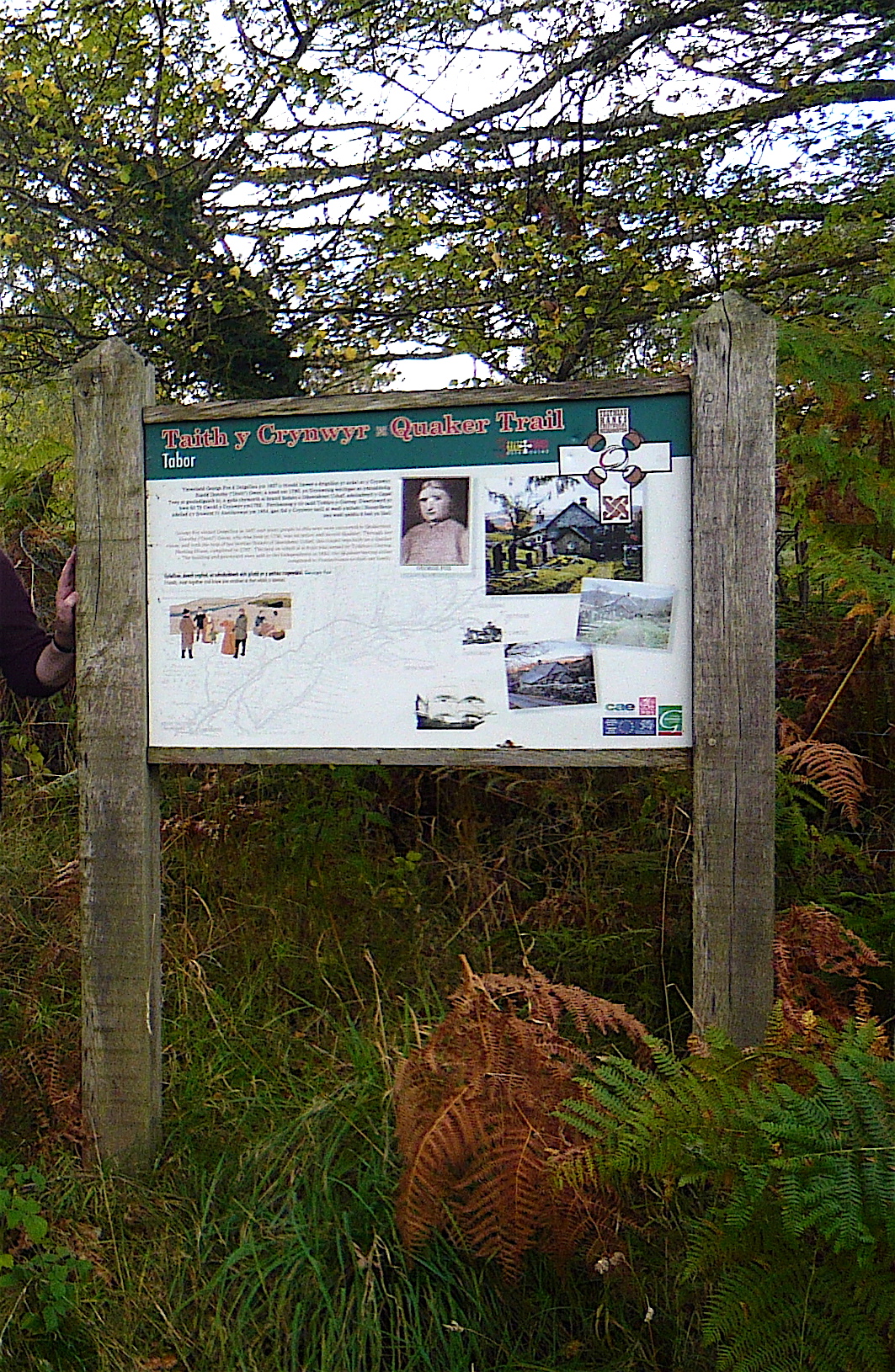 Walk in the footsteps of the Quakers persecuted for their faith depicted in 'Y Stafell Ddirgel' by Marion Eames a former pupil at Dr Williams' School.
Start: Car Park 'Y Bont Fawr'
Distance: Approximately 6 miles
Approximate time: 31/2 hours
Route terrain: Some steep paths through woods, boggy in places. Waterproofs, stout walking shoes, food and water.
'Y Stafell Ddirgel' is a semi fictional historical novel depicting the plight and persecution of Quakers in the 1680's. There are two main heroes - Rowland Ellis and Ellis Pugh who emigrated to Pennsylvania to escape persecution in 1686 and made their mark in Pennsylvania. Rowland Ellis was elected to represent Philadelphia in the assembly of his province and Ellis Pugh wrote the first book to be published in Welsh in America called 'Annerch i'r Cymru', later translated to English by Rowland Ellis as 'Salutation to the Britains'.
The Quaker walk takes in some key places depicted in the book.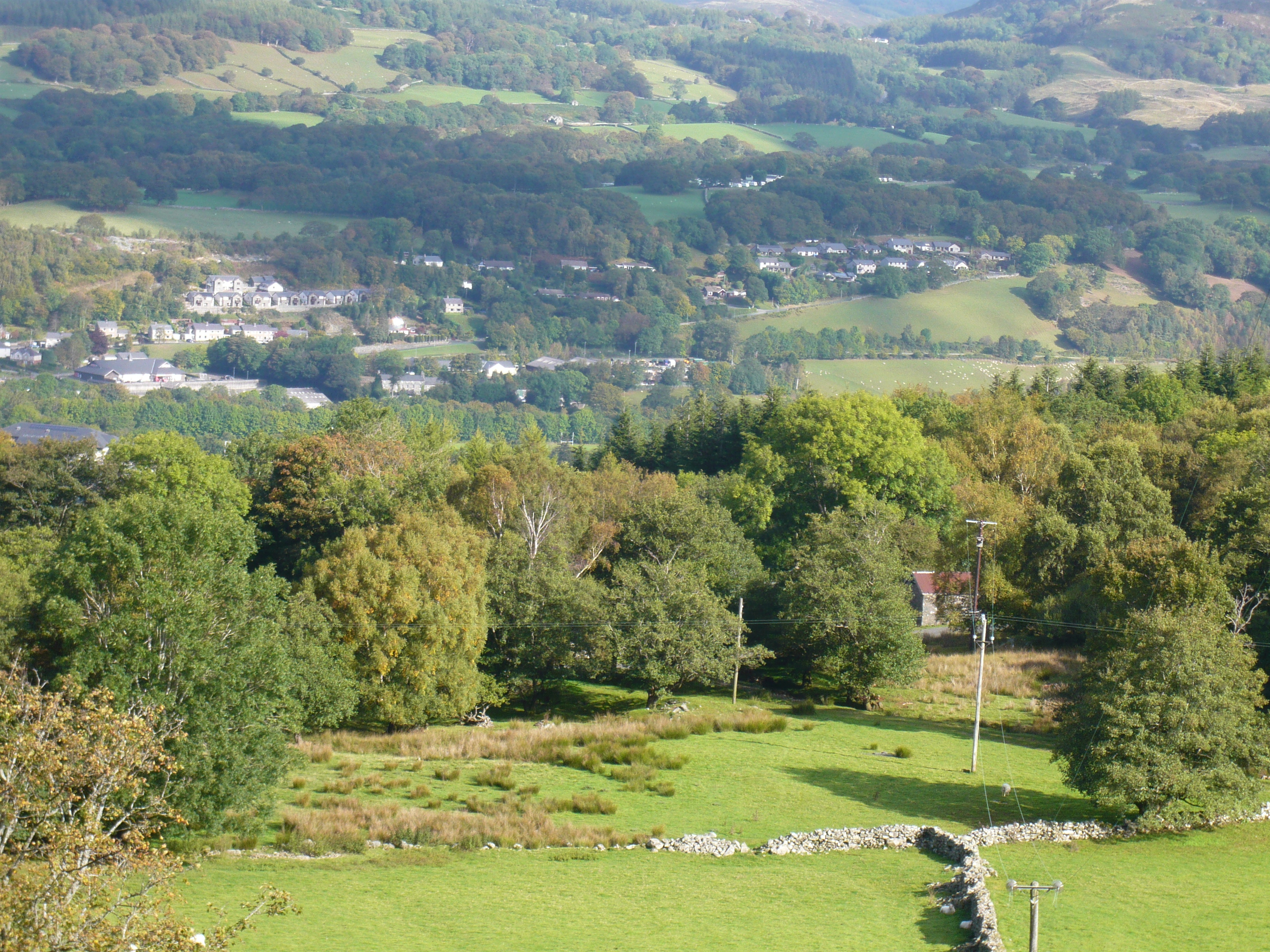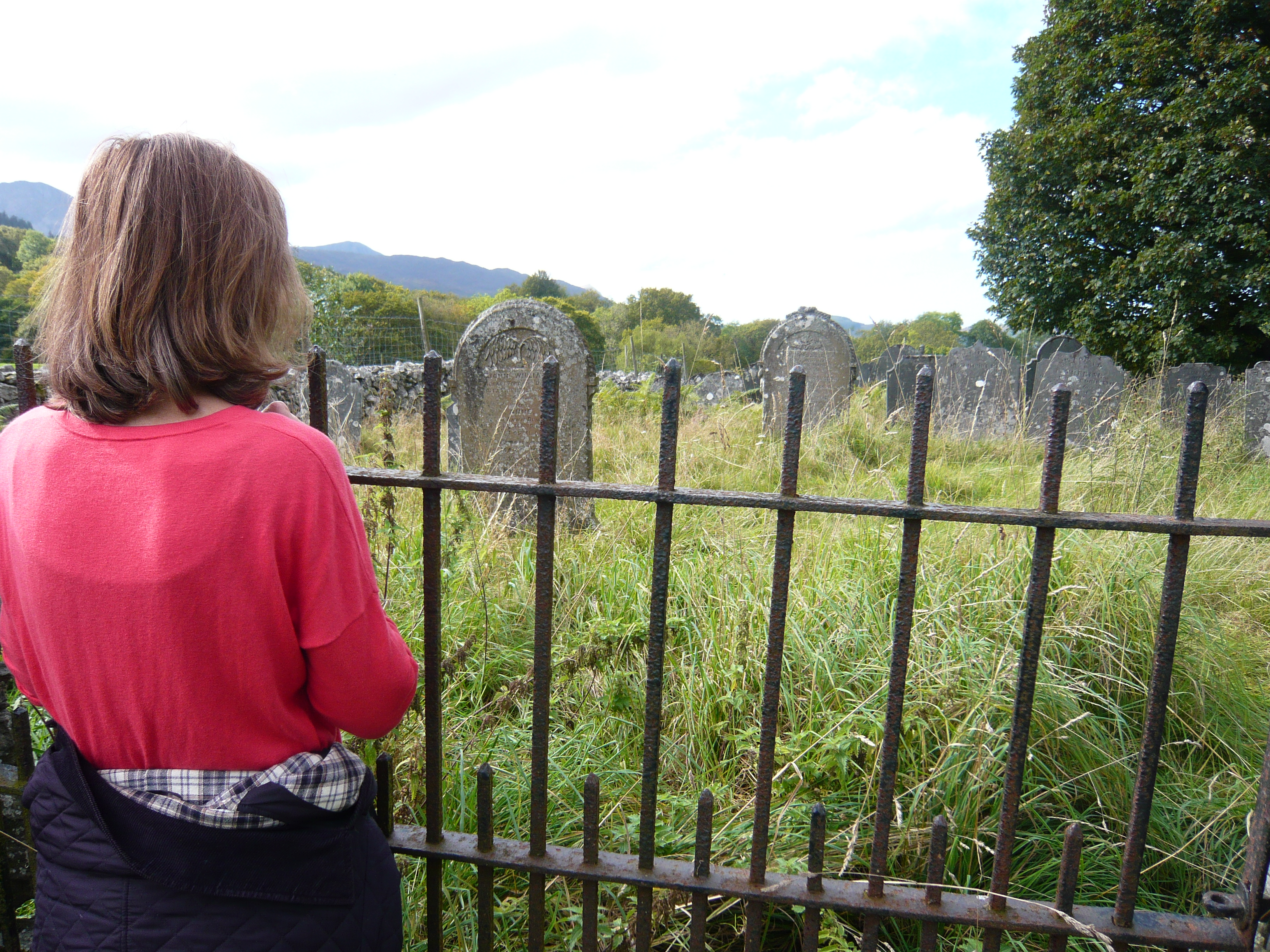 The walk starts at (A) 'Y Bont Fawr' yards away from where a ducking stool would be judge and jury in determining the fate of those who were suspected of witchery and where death was the inevitable fate. Ellis Pugh's fiancée suffered such a fate in the book. Make your way to cross Bont yr Arran and turning to follow the path to Coed Aberneint, first passing 'Y Meirionydd'; on this site once stood the county jail, where many depicted in the book would have been incarcerated for their faith.
Descend into Coed Aberneint to cross a bridge and take up a path through the woods to reach (B) 'Brynmawr' (OS 728166) the former home of Rowland Ellis. This we can imagine would have been the route taken by Rowland Ellis on horseback, feeling sickened by the events he had witnessed at the fair on the banks of the Afon Wnion at Dolgellau. There is a town and a University named after Brynmawr in Pennsylvania, built on his land after he died.
Walk the route that Rowland Ellis would have taken passing (C) Dewisbren Uchaf (OS 754170), the home of Dorti Owen and (D) Capel Tabor (OS 756174); the first Quaker Meeting House in the area to reach (E) Tyddyn Garreg (OS 754176).
Tyddyn Garreg, one of the places where The Friends met for over 100 years and the site of the Quaker Burial Ground. From Tyddyn Garreg retrace your steps down Fron Serth and back for a late lunch in one of the many cafes in the town.