School Bridge and Crests
The School Bridge
The school bridge was opened on 30 April 1938 by Dame Margaret Lloyd George as part of the school's Diamond Jubilee celebrations. It provided a physical connection between the main school building and the boarding accommodation at Penycoed.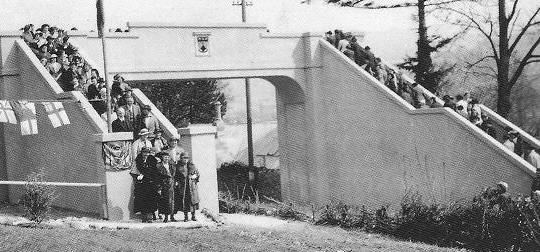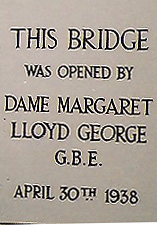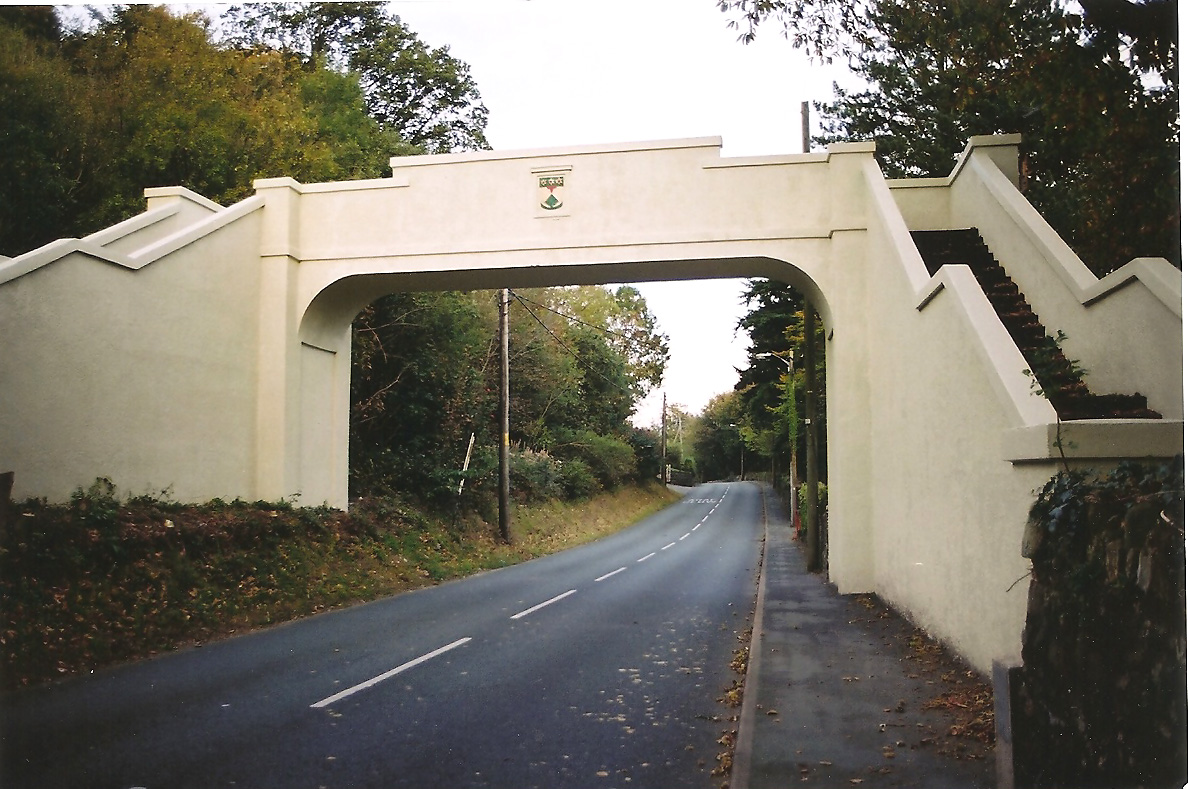 After the school closed in 1975 the bridge fell into disrepair and was threatened with demolition. A local campaign was organised by the "Friends of the DWS Bridge" to save it from imminent demolition which managed to raise the required amount. Here is a picture of the present day bridge which was restored in 2003 at a cost of £40,000
---
The School Crests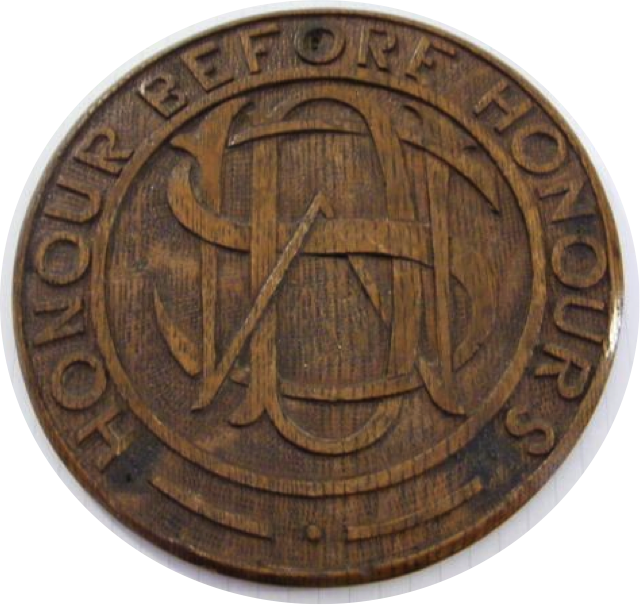 "Honour before Honours" was the first school crest and motto which appeared in the school magazine in 1897. It was later superseded when the new school extension was opened in 1934.
---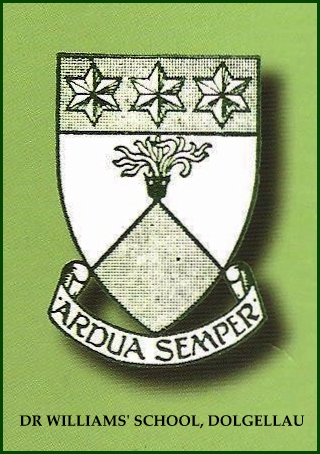 "Ardua Semper" was the motto on the new badge researched by the Royal College of Heralds which symbolised the local environment:
Cader Idris is suggested in the lower part of the School badge and, at its peak, is the torch signifying light and learning which, according to legend, was the son of Morning Mist born on the top of Cader
As St. Illytd was an astronomer and the school grounds lay within the ancient parish of St. Illytd, so the stars on the top of the badge depict the ultimate goal for all those who strive to climb to the top.
The torch urges us towards our goals - "Ever upward in our hearts"