School Musical Tradition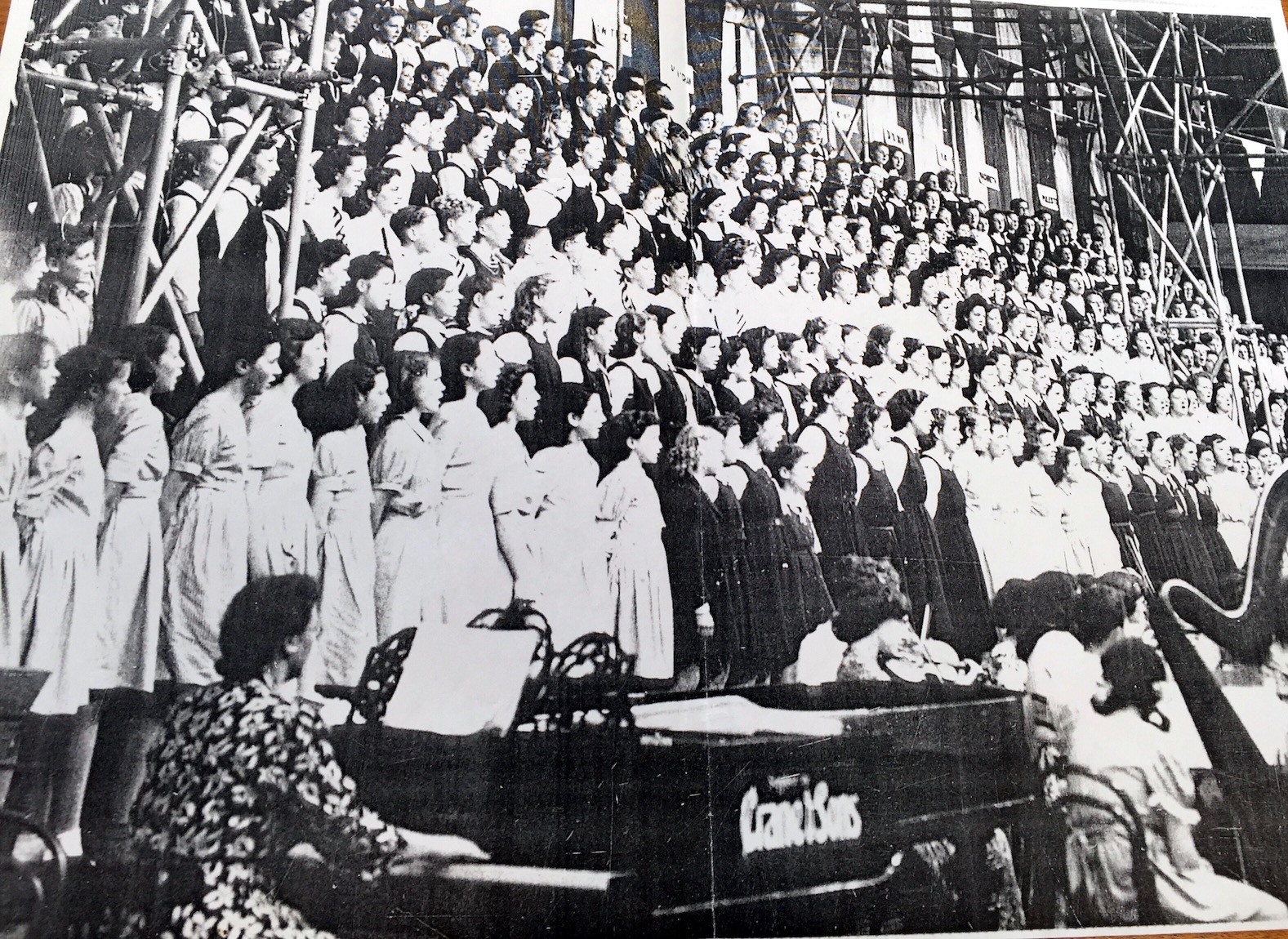 Dr Williams' School had a very strong musical tradition, which often had a lasting influence on pupils. Here is a story written by an ex-pupil which illustrates this.
Members of the school choir took part in the Youth Choir which sang at the National Eisteddfod of Wales in 1949. The girls were known as the 'Party of Twelve' which was made up of pupils in the 5th and 6th forms. They were trained by the late Menna Carrington Jones who was the music teacher at DWS from 1948 – 1951.
The winning entry by the Party was 'Y mae afon' (There is a river) Daniel Protheroe. Click here to listen to the recording with permission from 'Cwmni Gwyn'.
Mrs K M Thomas, another music teacher at DWS played the piano and together with the National Youth Orchestra of Wales conducted by Mr Clarence Raybold, accompanied the children's choir (300 in number). One of the songs sung by the choir was Mun a Bugail (Nymphs and Shepherds).One of the participants of the 'Party of Twelve' has written an account of her experiences, and there is also a picture of the group in the gallery
The BFI film of the National Eisteddfod 1949 is reproduced here courtesy of the National Film Archive of Wales
Music Staff and Senior Orchestra, 1951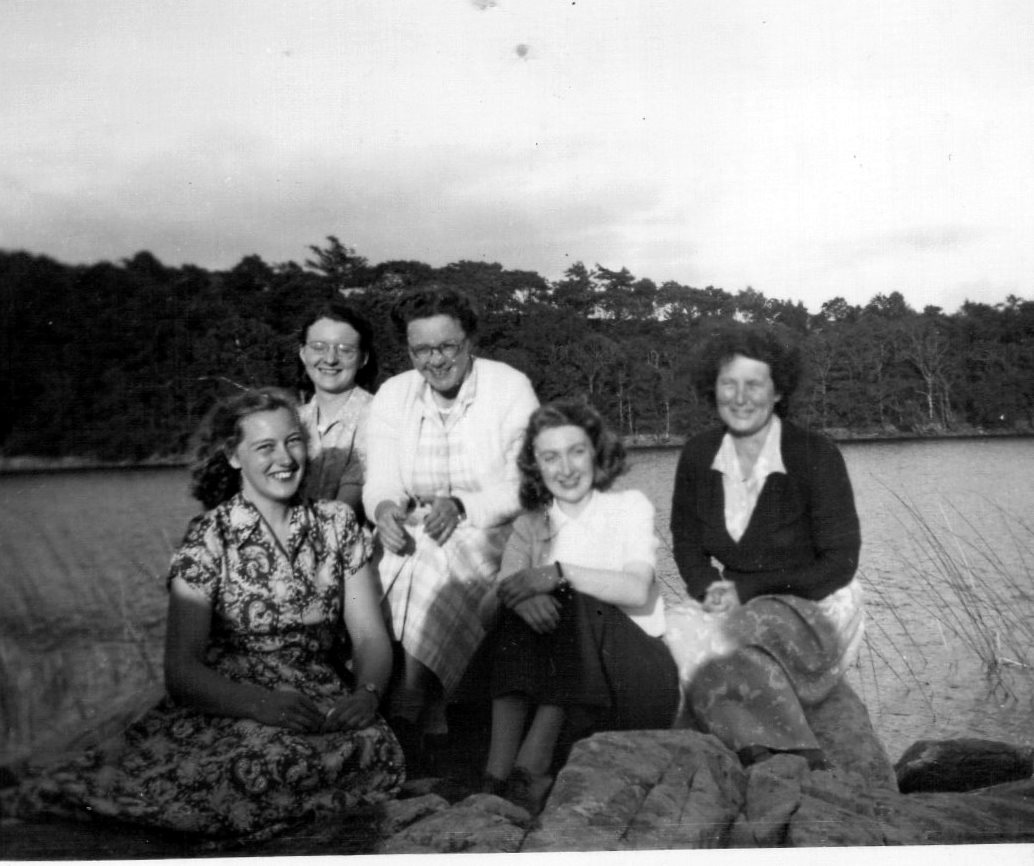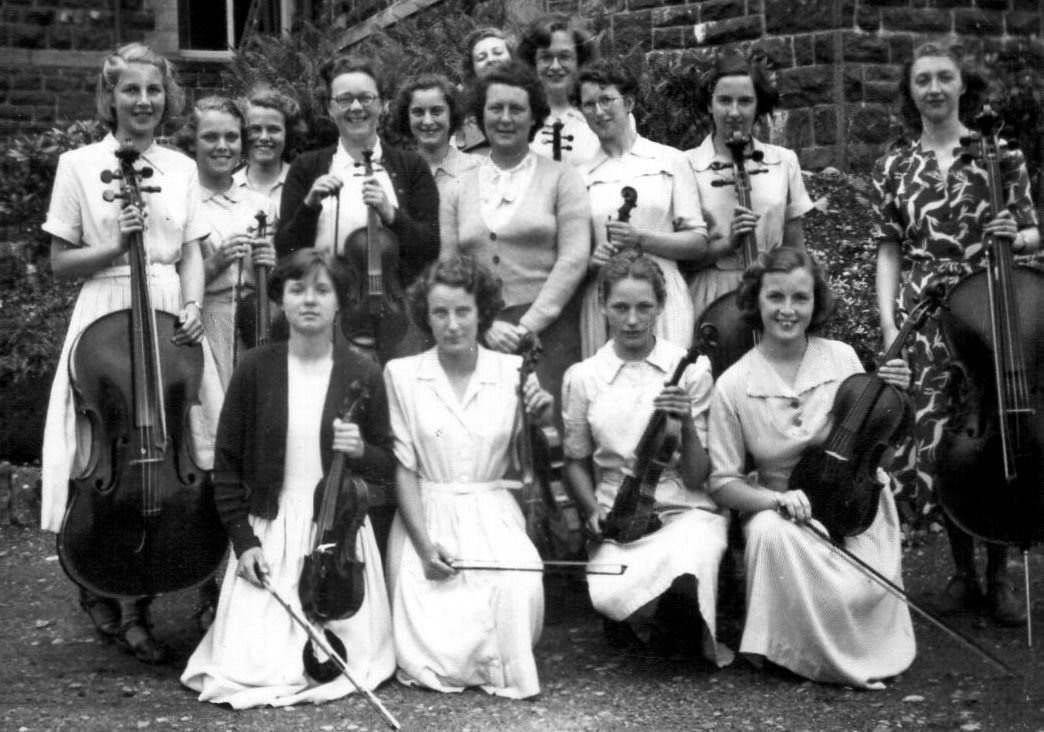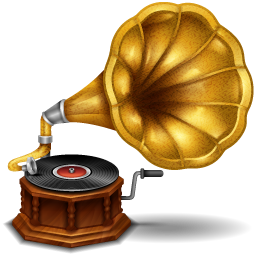 Go to the Audio page to hear other examples of music played at the school.