​Dr Williams' School Hymn & Psalm
The school hymn and psalm were sung by pupils at weekly prayers, speech days, and special occasions. The hymn was written for the opening of the school by the Vicar of Llanidloes and set to music by W H Monk 'Unde et Memores'.
Click here to read more about the choir and the school hymn.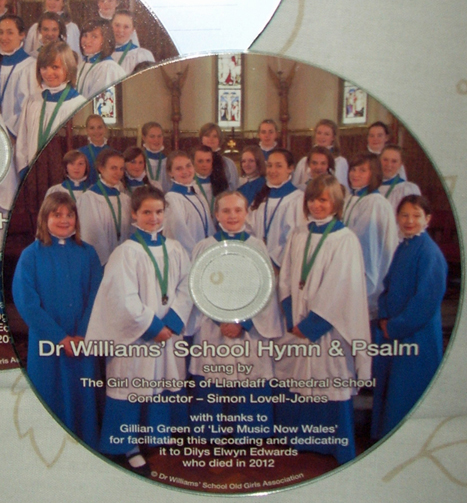 A version has been recorded by the Girl Choristers of Llandaff Cathedral School, conducted by Simon Lovell-Jones. The CD is dedicated to Old Girl and a member of the music staff, Dilys Elwyn Edwards 1918 – 2012. We would like to thank ex-pupil Gillian Green of 'Live Music Now Wales' for facilitating the recording.
The cd is available for £6.95 and can be purchased by contacting us by email
Click here to listen to samples of the recording of the school hymn and the school psalm.