DWS OGA Yorkshire Branch
Dr Williams School Old Girls Association, Yorkshire Branch contact: shirleydalby@shirleydalby.karoo.co.uk
There are 16 members in the group and between 5 and 10 members have attended our annual meetings.Our oldest member, Vera Lowe (Gibbon), with whom we communicate by email, was able to attend our meeting in 2013 and 2014 and thoroughly enjoyed herself.

We meet annually, in the Autumn, and have tried to use different venues. In 2012 we met at the Barbara Hepworth Gallery in Wakefield and combined some culture with our news exchange and in 2013 we assembled in the Cairn Hotel, Harrogate where we were again in 2014. There was so much information from Jennie about the bid for a grant from the lottery fund for the establishment of a new website that we didn't even have time for tea at Betty's.

Yorkshire Branch, Dr Williams' School Old Girls' Association, Annual Reunion, 2016.
This meeting will be held at The Designer Outlet near York on Tuesday, 18th October, 2016
This Outlet is situated at the Park and Ride, near the interchange of the A19 and A64 (York ring road). We will aim to meet at 11am in the refreshment area.
Proposed Timetable
11.00 –11.30Assemble in refreshment area for coffee
11.30Business meeting including reports on the BGM and new web site .
12.30 approx.Lunch
AfternoonVisit nearby place of interest and /or tea at Betty's or elsewhere.
Departure.At time to suit members.
Please let me know by Saturday, 1st October if you are able to join us at the meeting.
Best wishes
Shirley

e-mail: shirleydalby@shirleydalby.karoo.co.uk
____________________________________________________________________________________________________

Annual Meeting Report 15 Oct 2015.
The meeting was originally scheduled for 8th October but was cancelled because members were engaged in other activities - thank you for your apologies. However Nesta and I decided to call a mini meeting, on 15th October, with Vera Lowe who is 97. (school years 1933-35 - see her account Vera Gibbon under 'stories') She lives in Ripon and has attended our past 2 meetings in Harrogate. Nesta and I drove to Ripon from our neighbouring East Yorkshire villages, collected Vera from her house and drove to the centre of town to enjoy lunch at Lockwoods which lies on the main street.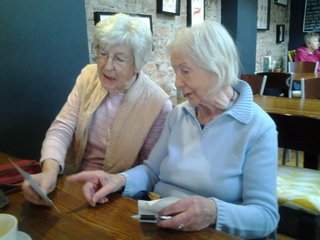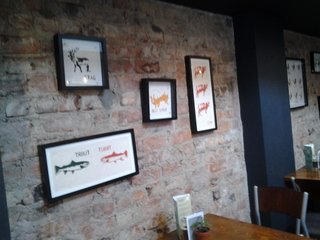 After a most enjoyable meal we returned to Vera's house, turned on her computer and explored the DWSOGA website together.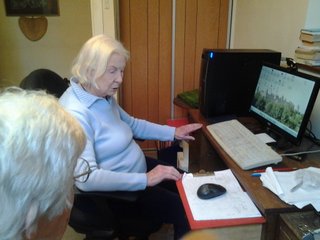 Next Year's meeting is scheduled for Tuesday 18th October, somewhere in Yorkshire, I do hope you will be able to make it.If any of you have ideas as to a venue please contact me shirleydalby@shirleydalby.karoo.co.uk before May, 2016.
Shirley, Oct.2015
_____________________________________________________________________________________________________________
DWSOGA Yorkshire Branch Meeting 16th October 2014 at the Cairn Hotel, Harrogate
Present: Anita Craig (Mann), Shirley Dalby, Meryl Davies, Jennie Hutcheson, Margaret Hewitt, Vera Gibbon, Nesta Wynn Jones.
Apologies: Frances Derbyshire, Sue McLellan, Janice Crow, Pauline Wright, Jane Lloyd Hughes, Margaret Morley, Jane McLellan, Ginette Ginessi, Tyrah Mann.
Nesta and Shirley travelled to Ripon before the meeting to collect Vera and the trio arrived rather late!As we walked into the lobby we realised there was another event in progress as the place was full of people awaiting their lunch, as part of their monthly meeting for members of the Yorkshire Literary Association.However the crowd soon left for lunch and we were able to have a good meeting exchanging news and experiences. Jennie updated us on the new website and some of us promised to add photos etc. This time last year Jennie had just finished gathering material for the bid to the National Lottery Fund and had already put in many hours of work. It was a great achievement to have been successful with the bid and I hope you are all using the site.
Nesta described the events which had occurred at the Biennial Reunion in Dolgellau. We then enjoyed eating the remainder of the celebratory cake designed and made for the Launch of the new website Sep. 27th 2014
Next year's meeting will be on Thursday 8th October 2015 at a venue in Yorkshire, to be arranged.Does anyone know a suitable place in the middle of the county?
Shirley Dalby (Secretary)