DWS OGA North Wales Branch
DR WILLIAMS SCHOOL OGA NORTH WALES & CHESTER BRANCH

e-mail hughes.llysawel@gmail.com

2017 Reunion 13th May

Dear All
North Wales and Chester Reunion 2017
The reunion was held on Saturday 13 May at Bron Eifion Country House Hotel Cricceth LL52 0SA at 12.30 for 1pm.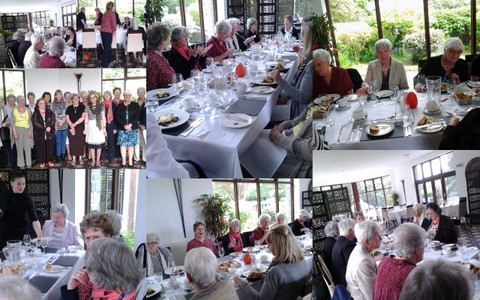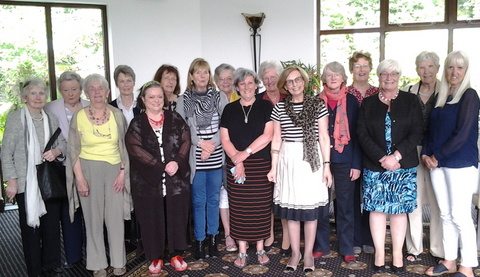 .__________________________________________________________________________________________________________

Dear All
Annual Reunion 2016 May 14th St Tudno Hotel, Llandudno
Report

North Wales and Chester Meeting May 2016
The meeting was held at the St Tudno Hotel Llandudno and 35 old girls attended. We all enjoyed an excellent lunch and there was a great deal of noise (chatter) throughout the meal with everyone catching up on news since our last meeting. A few old girls were unable to attend and I received apologies from Elizabeth Williams Pwllheli. Gillian Lambert, Kath Thomas and Vermelle.We were all glad to see Ann Roberts back after her recent spell of ill health also Dwynwen who with Ann was greatly involved in the production of the school book.
Nesta Merrells took the opportunity to remind everyone of the date of the DWS OGA biennial meeting at Dolgellau which will be on Saturday 24 September. Anyone wishing to attend should let Nesta have your email address or send her a stamped addressed envelope.
Next year's lunch will be in the Criccieth area on the second Saturday in May. Hope it will be as well attended as the 2016 meeting . Please let your local organiser know of any change of address so that records can be up dated and no one fails to receive information.
---
Annual Reunion Saturday, 9 May 2015 at the Lion Hotel, Criccieth
This years' meeting was once again held at the Lion Hotel Cricceth and again they made us very welcome and everyone enjoyed their lunch. This was the first meeting of the combined North Wales and Chester branches. There were 24 girls at the lunch.
Several new "old girls" attended and one old girl Moira Shaw who was in the area on holiday from Canada had received information about the meeting via the London branch.
There was a general discussion regarding a location for the meeting in 2016 which should have ease of access for old and new members to the new branch. No definite decision was made but the general view was that it should be on the North Wales coast for ease of access.
Nesta our chair was unable to join us as she had encountered several mishaps on her journey to Cricceth and her progress was relayed to us by mobile phone. We learnt later that she eventually arrived at Jane Lloyd Hughes's home (where she had arranged to stay) after a ten hour car journey.
Eirian gave the meeting an update on the web site and informed us that there were several training sessions planned before the completion date in July. She again reminded everyone about uploading their stories and also reminded us that they would like stories for the Welsh pages.
Meeting ended at 4.30pm when I left but old girls were still talking!
Jill
_________________________
2014 Reunion Report - THE DUNOON HOTEL, LLANDUDNO
The Spring meeting of the North Wales Branch was held at The Dunoon Hotel Llandudno on the 10 May. There were 28 old girls in attendance. We all enjoyed an excellent lunch and took the opportunity to chat and 'catch up'.
Apologies were received from several old girls who were unable to attend due to other commitments or sadly, because of ill health. Cards were signed and sent to those who were unwell wishing them a speedy recovery.
Several members of the executive committee attended the lunch and Nesta Merrells (Chair) gave a short talk on the lottery grant that had been received and gave a demonstration how the new interactive web site will work. Everyone was encouraged to try it out when it is up and running at the end of June. Details for the 2014 Biennial General Meeting to be held at Coleg Meirion Dwyfor on the weekend of 27 & 28 September were given and we were reminded that these details will also be on the web page, www.dwsoga.org.uk Early booking is advised. The launch of the new website will also take place on the Saturday 27 June 2014
The meeting was informed by Jan Crow that the Chester branch will be disbanding as from the BGM but members could transfer to this branch. Formal agreement will be noted at the BGM. to be known as NORTH WALES & CHESTER BRANCH
I will be following Jane's method of notifying members of our 2015 branch meeting; that is, by e-mail or via the pre paid envelopes I have received. Our next meeting will be at the Lion Hotel, Criccieth on 9 May 2015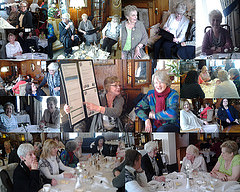 Those who attended today were: Jane Lloyd Hughes, Jean
Rowlands, Eirian James. Oriel James, Lowri Buckingham, Ann
Ellis, Rhian Rowlands, Mary C Williams, Myfanwy Owen, Ellen
Rees, Mary Tudor, Erina Owen, Mary James, Carys Prytherch, Liz
Evans, Kathleen Morgan, Janice Crow, Ann Jones, Phyll Jones,
Thelma Jones, June Ashworth, Catherine Pink, Dorothy Jones, Jill
Dunn, Gail Hall, Delyth Lloyd, Nesta Wynn Jones, Nêst Roberts,
Mary Ellis.
Jill Dunn
Branch Secretary