Dr Williams School Old Girls Association News and Events
Your committee wishes you all an excellent 2017 and look forward to meeting you at the various branch reunions around the country. Remember, if you wish to contact us, either use the 'Contact us' button or e-mail dwsoga75@gmail.com

UPCOMING South West Branch in September and Yorkshire Branch in October. details nearer the time.

___________________________________________________________________________________________________________

1. SOUTH WALES BRANCH REUNION - was held on Wednesday 7th June, 12.00 noon for lunch at 1.00pm at
The Atlantic Hotel, Seafront. Porthcawl. Trust all had a good time. Report from Janet soon. More details: janet.waymont2@btinternet.com

2. NORTH WALES and CHESTER BRANCH REUNION
This was held on Saturday 13 May at Bron Eifion Hotel Cricceth at 12.30 for 1pm. Report soon from Jill on the North Wales page. A very pleasant afternoon in pleasant surroundings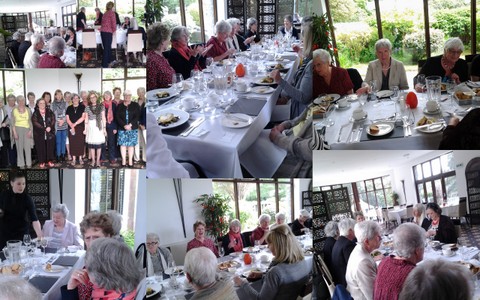 ____________________________________________________________________________________________________________

April 8th London Reunion at Carluccio's Spitalfields - excellent lunch for 10 in an informal setting on a sunny day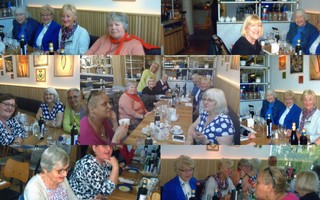 report on London branch page

______________________________________________________________________________________________________________________________

March 11th - Midlands branch reunion proved successful and saw 10 OGs meet up. Report soon on the Midlands page

_______________________________________________________________________________________________________________________________

Dolgellau and Mid Wales branch

Thanks to Ann and Phyll for organising a delightful venue and excellent value which was experienced again this year when 49 OGs met for lunch at Penmaenucha Hall, Penmaenpool on Sat 4th Feb. Eleri our new Chairman said she was delighted to at last meet up (unable to attend the BGM last September when she was elected) with OGs and assured all that the OGA would continue as long as possible.

Report of the event will shortly be uploaded. See the Dolgellau and Mid Wales page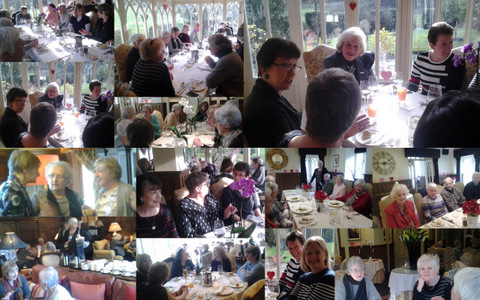 _______________________________________________________________________________________________________________________________

April 8th - London Branch - DEADLINE 28th March 2017 see London branch page.
Lunch at Carluccio's from 12 noon , 27 Spital Square, London E 1 6 DZ Tel 020 7392 7662. contact alexmjw2@gmail.com
May 13th Chester and North Wales branch - lunch (Criccieth tbc)

_____________________________________
THANK YOU TO ALL STALWARTS WHO HAVE MADE OUR WEBSITE VIBRANT WITH THEIR REMINISCENCES AND IMAGES. Our www.dwsoga.org.uk project IS NOW COMPLETE and been 'signed off' by HLF who are very happy with the outcome.
Our project was awarded Very Highly Commended at the 'Women's History Network Conference' at Leeds Trinity University on 16th September. The judging panel thought it was 'well researched, genuinely innovative and really liked that it recovered and catalogued an area of the past previously hidden history'. The judges were 'impressed by the strong engagement with new media technologies and the fact that the project team explicitly sought to use the digital aspect of the project to develop and enrich participants IT literacy skills'. And they were 'really impressed by the quantity and variety of the media content on the site'.
The site is still open for you to register and publish images/stories - just 'CONTACT US' via the site for further information or dwsoga75@gmail.com . Our site will be live for another 5 years plus the OG pages will be keeping you informed. These pages are your point of reference to everything concerning dwsoga
_______________________________________________________________________________________________________________________________

2016 BGM REUNION. Super day - 46 attendees enjoyed a lovely lunch at Coleg Meirion Dwyfor and on Sunday some visited Cregennan Lakes, it being too wet for the walk up Cader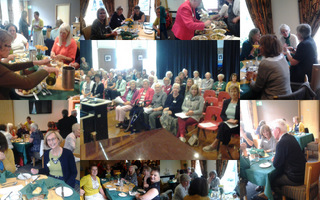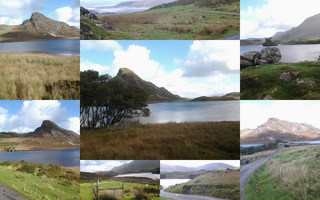 Minutes and reports on the BGM 2016 page
Contact: dwsoga75@gmail.com
---
---
Still "Ardua Semper" – sharing stories of Dr Williams' School, Dolgellau, 1878-1975
Dear OGs
Now that our website project has come to an end and all evidence has been sent to the Heritage Lottery Fund Wales, I thought it would be useful to clarify some queries you may have as to how the steering group went about managing the project on your behalf.
Below is some information which I hope will give you more of an understanding of what we had to do when applying, and what to do on receipt of a grant from the Heritage Lottery Fund Wales.It has been a steep learning curve for all those who have been closely involved as at the beginning, none were aware of the extent of HLF conditions which were stringent and had to be met. If you visit the HLF website and access the various booklets explaining what is expected I think you may be surprised at the expectations.These cover:
Application Guidance
Using digital technology in heritage projects
Our Heritage – Receiving a Grant
Incorporating the Welsh language into your project
Our successful bid was based on the following brief:
"Owing to the fact that the Dr Williams' school website is now obsolete and there is an increasing amount of uncatalogued archive material available for research there is a needfor a new website and the cataloguing of archives.Design and develop an interactive, easily navigable website which will encompass the rich history and heritage of the school and its environs.The design must address the online archiving of resources, the interactive uploading of stories and images by 'silver surfers', recording oral testimonies and be compatible with www.mylearning.org and www.peoplescollectionwales.Information from the old site must be transferred.Online forms addressing copyright information must be clear and easily accessible as must all other online forms relating to surveys.The new website will create an online resource for Dr Williams' School Old Girls and their families, adult researchers/students/ academics/and non specialist visitors interested in local history".
The grant awarded was based on the proviso that the following were addressed:
Build an interactive heritage website for Dr Williams' School
Collate stories of the school and personal reminiscences
Train 'silver surfers' in IT and digital publishing skills
Consolidate and digitise archives from the school and its former pupils
Enable Post graduate students from Aberystwyth University to complete archiving tasks
Complete heritage walks and talks around the school and the local area
Develop an online education resource for teachers
Translate on-line and other materials into Welsh
The Heritage Lottery Fund has guidelines for labour costs of a project which have to be followed:
Professional labour eg accountancy, teaching - £350 a day maximum
Skilled labour eg administrative work, leading a guided walk - £150 a day maximum
Unskilled labour eg working as a steward at an event -£50 a day maximum
Travel expenses by car – 45p a mile. They also urge in-kind contributions and volunteer time measured using the above rates
The costing submitted in the bid for volunteer input was £38,000. Owing to our volunteers, more than this sum has been reached .
I am pleased to say that all targets addressed in the brief have been met.
The cost of web site design, building, project co-ordination, technical and content co-ordinating and translation claimed the bulk of the monies granted. Incidentally, did you know that the site is really 3 separately built sites (English, Welsh and Old girls).
The work done by the post graduate students from Aberystwyth University (free apart from travel expenses to Dolgellau Record Office) has proved invaluable to us and to them. It allowed the students to work on a 'live' project and provided us with a well catalogued physical archive and the facility to search online from our website..
Jennie Forrester (Project Co-ordinator) and Sue Carter (Content and Technical project worker) having completed their remunerative time, are now working as volunteers; something an outsider would not have done. When we were appointing for the commissioned posts after shortlisting from 30 applicants and interviewing 9, it was evident that both Jennie Forrester and Sue Carter had the required experience and qualifications in the museums and libraries sector. Being Old Girls they also had the passion and personal experience of DWS and its ethos to bring additionality to the project. HLF agreed.
From the success of the website, it is evident that the Management Team appointed the right personnel for the commissioned posts. Our new website has put 'the flesh on the bones' of the book by Merfyn Wyn Tomos, 'Honour Before Honours' – a history of DWS. Jennie and Sue have worked closely with the students and the website designer Janice Thorp (9thWave) who has also contributed many hours on a voluntary basis. Rhiannon Gomer our translator has done more than initially required and helped a lot with the Welsh pages.
At the BGM in 2012 the OGs agreed that a bid for a new website should be made to the Heritage Lottery Fund and that the executive committee form a management /steering group to oversee this. Below is the timeline and background to the work undertaken by the steering group: Timetable:
September - Dec 2012 – reading and getting to grips with HLF expectations and liaising with the Record Office in Dolgellau and Aberystwyth University.Seeking people who would write letters of support
Jan- May 2013 skyping each month between steering group members and sourcing material
Feb – August 2013 writing and submitting the bid.We physically met twice to agree costings and edit the bid and at this point no travel expenses were met!
Mid November - Receipt of grant approval
December – Posting adverts online to museum services and universities inviting applications for the 3 posts
December – sorting through over 30 Applications – e-mail and skype
December – interviewing candidates, appointing posts, drawing up professional contracts
Jan 2014 The Build
Sep 2014 The Launch
Oct 2014 onwards - overseeing the project, liaising with HLF and managing the funds. Nêst Bowl our Treasurer has done a sterling job of keeping the accounts and together with Eirian James our database manager and HLF liaison officer they have kept everything ship shape. HLF have had regular reports and updates and Jennie the project co-ordinator has had monthly contact with Eirian re progress, proposals and problems. These later being on the agenda for addressing at the steering group meetings held at least 6 weekly. All meetings are conducted via skype and on average last 2 hours.Skyping means a huge saving on transport and subsistence cost
Meticulous minutes have been kept by Janet Cameron and Phyll Jones has been our liaison in Dolgellau; Jane Lloyd Hughes has brought her wisdom and networking skills. The team have brought various skills to the table and all have approached the task professionally – would anyone other than DWS OGs have worked so well together? I doubt not! Looking back, I am amazed that so much has been completed; the professional work that has been done by remunerated personnel could not have been done on just a volunteer basis. Our last website (which Sue Carter created without any payment other than payment for lessons at local night classes on how to build a website) although excellent, did not have the bandwidth for audio facility or spread of stories and images that the new www.dwsoga.org.uk has.
As was said in 1975 at the Thanksgiving service by the then Archbishop of Wales, the Very Reverend G.O.Williams,D.D. –
"The influence of the former members of DWS can go on speaking in hidden ways for generations to come"

Should any of you have any queries or wish to see the submitted bid and costings please get in touch with me – your President, Nesta. via dwsoga75@gmail.com
Nesta Wynn Jones (Merrells)
Chair - Steering group and DWS OGA
---